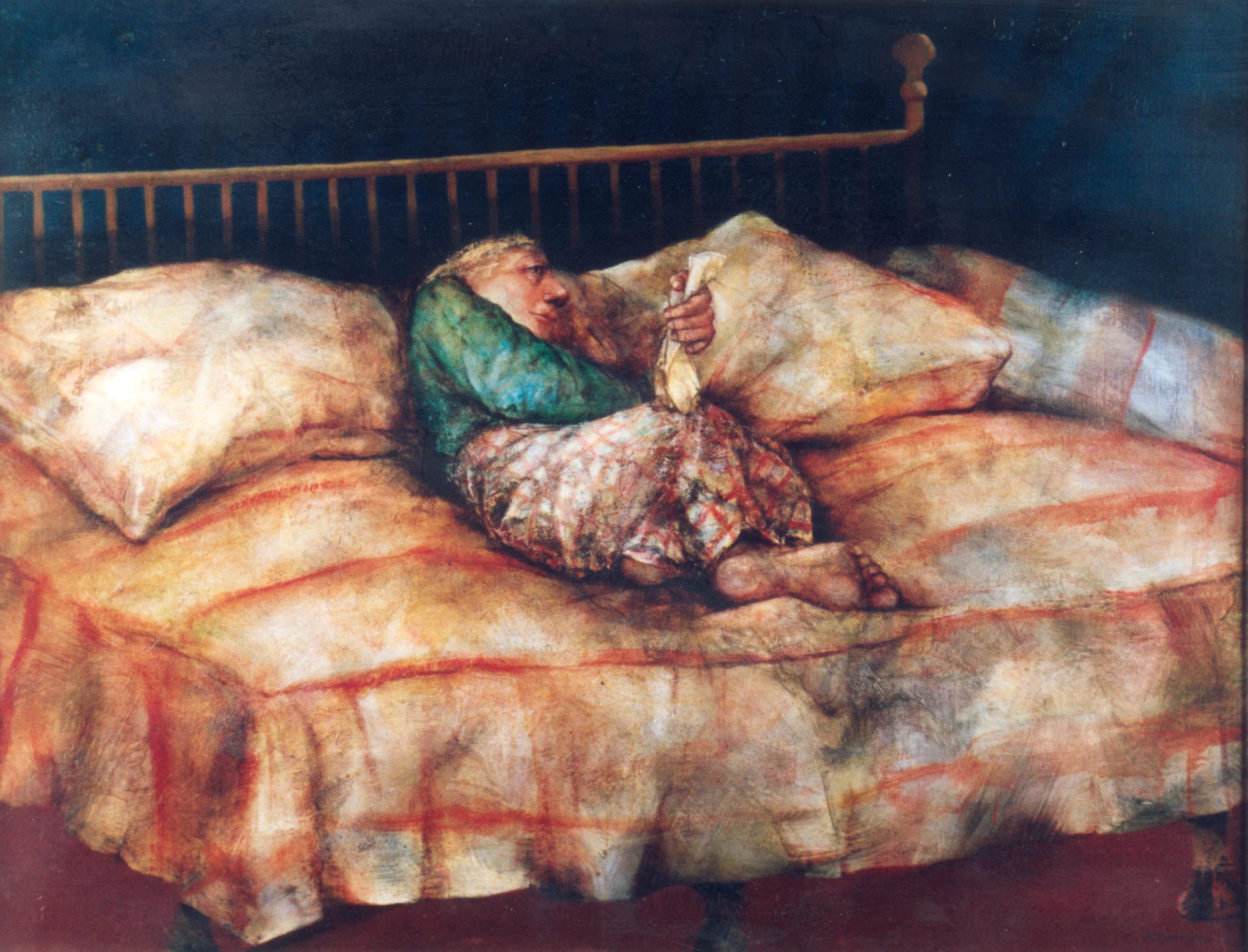 Re Mmôgô
"We are together"
(translated from Se Tswana)
Selections from Sanlam and MTN Art Collections shown together
About the
Sanlam Art Collection
The Sanlam Art Collection came into being on 9 March 1965 when the Sanlam Board approved the acquisition of 12 paintings by well-known artists for the production of a prestige calendar in the coming year. The collection has grown considerably since and has proved to be a good investment, with the current valuation of the collection exceeding twenty times what it has cost to acquire.
The collection is seen not only in Sanlam offices but also in touring exhibitions across South Africa. Sanlam continues to acquire significant images by established and emerging artists in South Africa and with this Centennial exhibition reaffirms its commitment to supporting the visual arts for generations to come.
Re Mmôgô "We are Together"

MTN and Sanlam are showcasing a curated selection of artworks from their respective art collections in the collaborative exhibition Re Mmôgô: We are Together.
Featuring over 100 pieces by 75 artists from across the African continent and its diasporic global community. The exhibition is on view on the 1st floor of Sanlam's Head Offices at 2 Strand Road, Bellville from the15 February 2023 until 26 May 2023.